When:
October 9, 2021 @ 8:00 pm
2021-10-09T20:00:00-07:00
2021-10-09T20:15:00-07:00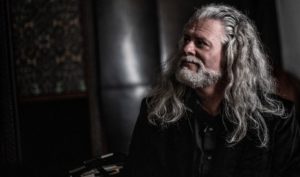 Doors: 7 pm
Tickets $20 advance, $25 doors
COVID PROTOCOLS: All events will require proof of vaccination to enter the venue, masks worn unless actively consuming food or drink, and we will be closely monitoring guidelines and recommendations to make sure we are doing everything we can to protect our community.
To guarantee a good seat, please make your dinner reservation through our reservations page on our website. 
Advance tickets can only be purchased online-we do not sell advance tickets at the venue. Refunds are not available within 48 hours of the event. Tickets do not guarantee seating during shows at the Royal Room. The Royal Room is All Ages until 10pm.
First set: Storytelling
Second Set: Barrett Martin Group, musicians include Barrett Martin – Drums, Dave Carter – Trumpet, Ryan Burns – Piano, Ben Thomas – Vibes, Dune Butler – Upright Bass
Stillpoint is the moment between thoughts, when all mental chatter ceases and the clarity of absolute mind emerges from within. Stillpoint is also an album of original music and a book of short stories from Latin Grammy-winning producer, writer, and Zen practitioner, Barrett Martin. Building on his previous two books that also came with musical soundtracks (The Singing Earth 2017, The Way Of The Zen Cowboy 2019), Stillpoint is a stand alone studio album, but it also serves as the soundtrack for Barrett's 3rd book in the series titled, Stillpoint: Reflections From A Year On The Cliff.
Both the book and the album were written and recorded during a calendar year between 2019-2020, when Barrett and his wife lived in a remote cliff house inside a wildlife refuge overlooking the Strait of Juan de Fuca, between Washington State and British Columbia. It's a region where Barrett grew up and locals refer to as Cascadia, a wild and dramatic place with fierce storms, enchanting forests, and magical animals: bald eagles, ravens, hawks, screech owls, coyotes, raccoons, deer, bats, and the odd multicolored snake, are just some of the many creatures that reside in Cascadia and inspire the songs from the album, and the stories in the book.
Because of the remote location of the house, Barrett had to engineer, record, and play almost all of the instruments himself. It is also the first all-acoustic album he has ever produced (from a discography of 130 albums and soundtracks), using no electric or amplified instruments. Instead you'll hear piano, upright bass, vibraphone, drums, trumpet, all-manner of exotic percussion, and Barrett's own voice as a harmonic instrument. Thus, the music is embedded with acoustic vibrations, and the mysteriously beautiful atmosphere of a wildlife refuge on the edge of a cliff overlooking the sea. Barrett's longtime friend and trumpet player, Dave Carter, added the beautiful trumpet solos, and Barrett's wife, Lisette Garcia, contributed additional percussion.
As a counterpoint to the album, the book contains a series of 18 short stories, also inspired from that wild environment, which range from Barrett's childhood memories, to animal stories, to environmental lessons from his decades of travel and ethnomusicology fieldwork with indigenous people, as well as his observations on the political and environmental turmoil that has enveloped the world.
Stillpoint is both a written philosophy, as well as a sonic adventure. Both take the reader/listener on an extended journey into the wilderness of the great Pacific Northwest – and beyond.