When:
May 15, 2022 @ 7:00 pm
2022-05-15T19:00:00-07:00
2022-05-15T19:15:00-07:00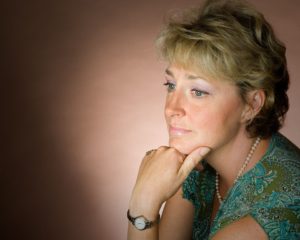 Doors: 6 pm
Tickets: $15 advance, $20 doors
COVID PROTOCOLS: All our staff are fully vaccinated, and we ask that our patrons be vaccinated as well. Our staff will be masked, and we encourage our audience to wear masks as much as possible.
Advance tickets can only be purchased online-we do not sell advance tickets at the venue. Refunds are not available within 48 hours of the event. Tickets do not guarantee seating during shows at the Royal Room. The Royal Room is All Ages until 10pm.
"Matassa's performance was a marvel of virtuosity." —Los Angeles Times
In the Pacific Northwest, where she built her career, Greta Matassa wins wide acclaim; 8 times, the readers of Earshot, the Seattle jazz magazine, have voted her the best jazz vocalist in the Northwest including another award 2021.
She was inducted into the Seattle Jazz Hall of Fame in 2014. Jim Wilke, the Seattle jazz maven and host of the syndicated "Jazz After Hours" radio program, praises her versatility. "She has a fearlessness in approaching material," Wilke says, "that makes her like an instrumentalist in a jam session."
Bassist and producer John Clayton says "One of the best jazz singers we have to boast about these days."
Her 40 year career has been a whirlwind of exciting opportunities and experiences. Over the last 20 years she has become established as one of the greatest jazz singers of her time. Working with top jazz musicians in Los Angeles, Chicago and New York. In 2016 She was featured with bassist John Clayton's group in a centennial tribute to Ella Fitzgerald.
She has recorded 11 CD's. Her latest release "Portrait" on Origin Records is receiving rave reviews.
Her decision to start teaching was probably her greatest contribution to the future of the genre she loves so much. For the last 20 years Greta has become one of the most unique and respected educators in the field today. Offering individual lessons and mentorships as well as establishing loyal student bases from Seattle to Japan, From Alaska to Kauai, from Chicago to New York.
Greta travels extensively teaching and performing.
"The album (Portrait), closes with Billy Strayhorn's "Lush Life." All members of the quintet support Matassa and one another in what could become known as a definitive vocal version of that masterpiece." —-Rifftides
"Boppish, snappy and conversational" —Downbeat
"One of the best jazz vocalists we have to boast about these days." —John Clayton
"Worldly, gentle, bold, dynamic, Favorites From a Long Walk is a gift for the heart. Greta Matassa is one of America's finest singers, and stands firmly among the best in today's jazz." —Jazz Review
"Greta Matassa moves from triumph to triumph." —Christopher Loudon, Jazz Times
" She can give Ms. Streisand a run for it! —Seattle times
"Matassa is a Seattle treasure." —Seattle Times
"Her scatting is as confident, nimble an energetic as Ella's and her phrasing is hip like Nancy Wilson's" —Earshot Jazz