When:
December 16, 2020 @ 5:30 pm
2020-12-16T17:30:00-08:00
2020-12-16T17:45:00-08:00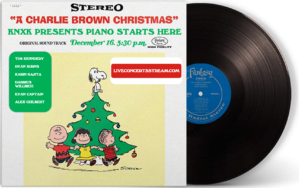 The Piano Starts Here series highlights the work of some of the most prolific and talented composers and pianists to have ever tackled the instrument. Each of the performances brings together Seattle's finest pianists to perform the works of the artist selected for that evening on the Royal Room's Steinway B grand piano.
Alex Guilbert, host of the Piano Starts Here series, has been playing and composing music professionally as part of the Seattle scene for more than 20 years. Although he's got a firm grounding in the jazz tradition, he's been a side man and leader in ensembles of many different styles. From traditional jazz and rock to electronica and classical, Alex's appreciation for a range of musical genres continues to inform and inspire his work.
On December 16th, hear the classic Vince Guaraldi "Charlie Brown Christmas" record performed by some of Seattle's best jazz pianists.
Alex Guilbert
Tim Kennedy
Ryan Burns
Evan Captain
Darrius Willrich
Karin Kajita
Join us for our recurring series titled 'Staycation Festival', a series of streaming events at the Royal Room, co-hosted by Live Concerts Stream.
You can stream the show at LiveConcertsStream.com, and on The Royal Room Facebook page.
Both sites will have a link to donate to the artists.