When:
April 17, 2022 @ 7:30 pm
2022-04-17T19:30:00-07:00
2022-04-17T19:45:00-07:00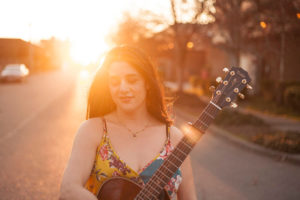 Doors: 6:30pm
Tickets: $15 advance, $20 doors
COVID PROTOCOLS: All events will require proof of vaccination to enter the venue, masks worn unless actively consuming food or drink, and we will be closely monitoring guidelines and recommendations to make sure we are doing everything we can to protect our community.
Advance tickets can only be purchased online-we do not sell advance tickets at the venue. Refunds are not available within 48 hours of the event. Tickets do not guarantee seating during shows at the Royal Room. Seating is currently first come first served. The Royal Room is All Ages until 10pm.
Join us on the third night of Passover for a special evening of music featuring Chava Mirel with Duende Libre,  and "I am What I Am", a Wayne Horvitz project playing the music of John Zorn's Masada!
Chava Mirel and Duende Libre  will play a set of jazz and blues tunes related to the themes of Passover.  Chava is a unique being in the world of music and spirit, defying classifications of style or genre.  She is a multi-award winning musician and composer and is highly sought-after for collaborations and recordings.  Celebrated for her rich, luxurious vocals, lush harmonies, and rhythmic phrasing, Chava is also known for her loving and compassionate presence. As an award-winning Jewish music composer  Chava provides outstanding artist-in-residence services at congregations from coast to coast.
Duende Libre features : Alex Chadsey (piano, keyboards & compositions); Farko Dosumov (electric bass); Jeff "Bongo" Busch (drums & percussion); Frank Anderson (dynamic and engaging vocalist, drummer, and dancer)
"I am What I Am" plays the music of John Zorn's Masada, led by Wayne Horvitz
Together again for this holiday celebration are Seattle musicians James Falzone, Wayne Horvitz, Darren Loucas, Keith Lowe, and Evan Woodle. They will combine to play John Zorn's repertoire of radical Jewish music, a project entitled Masada. This music conjoins elements of 1960's Ornette Coleman with sacred Jewish music. In the late 90's Masada was considered one of the most important jazz bands of the decade. By taking inspiration from traditional klezmer ensembles while at the same time referencing the contemporary sounds of Coleman, Zorn was able to shape a new Jewish music which was contemporary, expressive and redefined.
"Masada, which he began in the early 1990s, was an attempt to explore his [John Zorn's] own roots and expand the idea of Jewish music through a "songbook" that linked the language of klezmer and jazz." – Ben Sisario, The New York Times