When:
June 14, 2020 @ 7:30 pm
2020-06-14T19:30:00-07:00
2020-06-14T19:45:00-07:00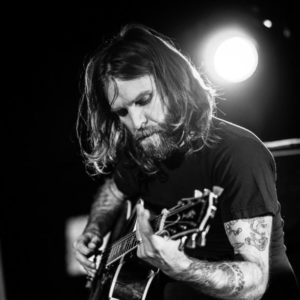 7.30 pm-8.45 pm PDT
Join us Sunday for our recurring series titled 'Staycation Festival', a summer-long series of streaming events at the Royal Room, co-hosted by Live Concerts Stream.
June 14th will feature Don McGreevy and Steve Moore.
Don McGreevy is a multi-instumentalist and composer Hailing from Buffalo NY. He has worked with Earth, Master Musicians of Bukkake, Alan Bishop (Sun City Girls), Wayne Horvitz, Tim Young, Aaron Turner (SUMAC), Kinski, and many more. He currently resides in Seattle WA.
Steve Moore (aka Stebmo – b. Jan 9, 1976) is a multi-instrumentalist hailing from Seattle, WA. Known as a pianist, with a love for wurlitzers, casiotones and bells, he is also a trombonist and composer. As a studio musician and sideman, he has a resume that reads like a cult top-10 list with artists as diverse as songwriter Sufjan Stevens, jazz hero Bill Frisell and black metal mavericks sunnO))).
Facebook Event
You can stream the show at LiveConcertsStream.com, and on the Royal Room Facebook page!
Royal Room page: facebook.com/royalroomseattle/
Live Concerts Stream: liveconcertsstream.com/
Both sites will have a link to donate to the artist 🙂
Performed live on The Royal Room stage, following all Washington State Department of Health guidelines.