When:
July 8, 2020 @ 7:30 pm
2020-07-08T19:30:00-07:00
2020-07-08T19:45:00-07:00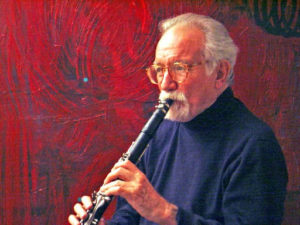 7:30pm-8:30pm
Join us Wednesday for our recurring series titled 'Staycation Festival', a summer-long series of events brought to you by the Royal Room. The Wednesday series will be pre-recorded, and will be premiered every Wednesday at 7:30pm.
Curated by James Falzone, clarinetists from around the world pay tribute to the iconic composer and clarinetist William O. Smith, who was also a long-time Seattle resident.
Solos sets by:
Don Byron, USA
François Houle, Canada
James Falzone, USA
Paolo Ravaglia, Italy
Rachel Yoder, USA
Mike McGinnis, USA
Beth Fleenor, USA
Jesse Canterbury, USA
The Royal Room and the South Hudson Music Project are thrilled to host this phenomenal group of clarinet players.
You can catch the live premier at the Royal Room Youtube channel!
Royal Room Youtube page: https://www.youtube.com/user/TheRoyalRoomSeattle
Sites will have a link to donate to the artists ?
Spread the word, and help us keep live, local music alive during these times!!