When:
June 3, 2020 @ 7:30 pm
2020-06-03T19:30:00-07:00
2020-06-03T19:45:00-07:00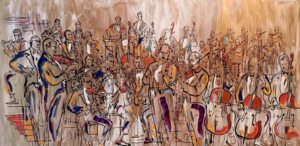 7:30pm-8:30pm
Join us Wednesday for our recurring series titled 'Staycation Festival', a summer-long series of events brought to you by the Royal Room. The Wednesday series will be pre-recorded, and will be premiered every Wednesday at 7:30pm.
June 3rd – Solos: The Strings Sessions". Curated by Heather Bentley with Peggy Lee, Ha Yang Kim, Kelsey Mines, and Helen Gillet.
You can catch the live premier at the Royal Room Youtube channel!
Royal Room Youtube page: https://www.youtube.com/user/TheRoyalRoomSeattle
Sites will have a link to donate to the artists ?
Spread the word, and help us keep live, local music alive during these times!!