When:
December 1, 2021 @ 7:00 pm
2021-12-01T19:00:00-08:00
2021-12-01T19:15:00-08:00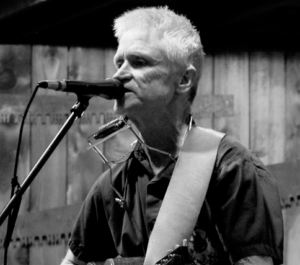 Doors: 6pm
Tickets: $10 advance, $15 doors
COVID PROTOCOLS: All events will require proof of vaccination to enter the venue, masks worn unless actively consuming food or drink, and we will be closely monitoring guidelines and recommendations to make sure we are doing everything we can to protect our community.
To guarantee a good seat, please make your dinner reservation through our reservations page on our website. 
Advance tickets can only be purchased online-we do not sell advance tickets at the venue. Refunds are not available within 48 hours of the event. Tickets do not guarantee seating during shows at the Royal Room. The Royal Room is All Ages until 10pm.
TOM MELANCON:
Tom Melancon hails from Reno Nevada, where he led or contributed to some of the most influential and popular bands in the "Biggest Little City's" thriving scene, including "The Pods" and "Ghost Ranch." Tom has lived in Seattle for 15 years. He played bass for several years with Angelo DelSenno. Tom recorded a 5 song EP titled "Gun" under the name of 'Downward Facing Dude' in 2011. He has toured several times in the Northwest with a stellar singer/songwriter from Nashville, Mark Huff. Tom is currently playing solo gigs and putting time in to form an Americana/Alt-Country band called "American Flats." Tom is playing Acoustic and Electric Rhythm guitar and doing lead vocals and song-writing. American Flats features Scott Hutchins on lead electric guitar and Mark Wooten on Bass.
ABBY K:
Straddling the line between classic Americana and traditional acoustic folk, Seattle's Abby K crafts an interwoven patchwork of soundscapes that reflect her journey with airy grace. Abby's sound taps into a variety of influences, including her Kentucky roots, her Midwest authenticity, and the grit of her adopted home, Seattle, between the mountains and sea. Abby's sound is as green, lush, and dramatic as the Pacific Northwest. Her melodies are instantly hummable and eminently memorable, and her stories will hit you smack dab in the heart.
CARMEN FICARRA:
Carmen Ficarra is a Seattle singer-songwriter, and has been performing showcases and house concerts since 2019. He formerly played bass with The Atlas Stringband, and still sits in from time to time with a few other old-time groups around town. He also plays guitar and sings with The Paradise Drifters, a local band playing honky-tonk originals and covers.