When:
May 29, 2022 @ 6:30 pm
2022-05-29T18:30:00-07:00
2022-05-29T18:45:00-07:00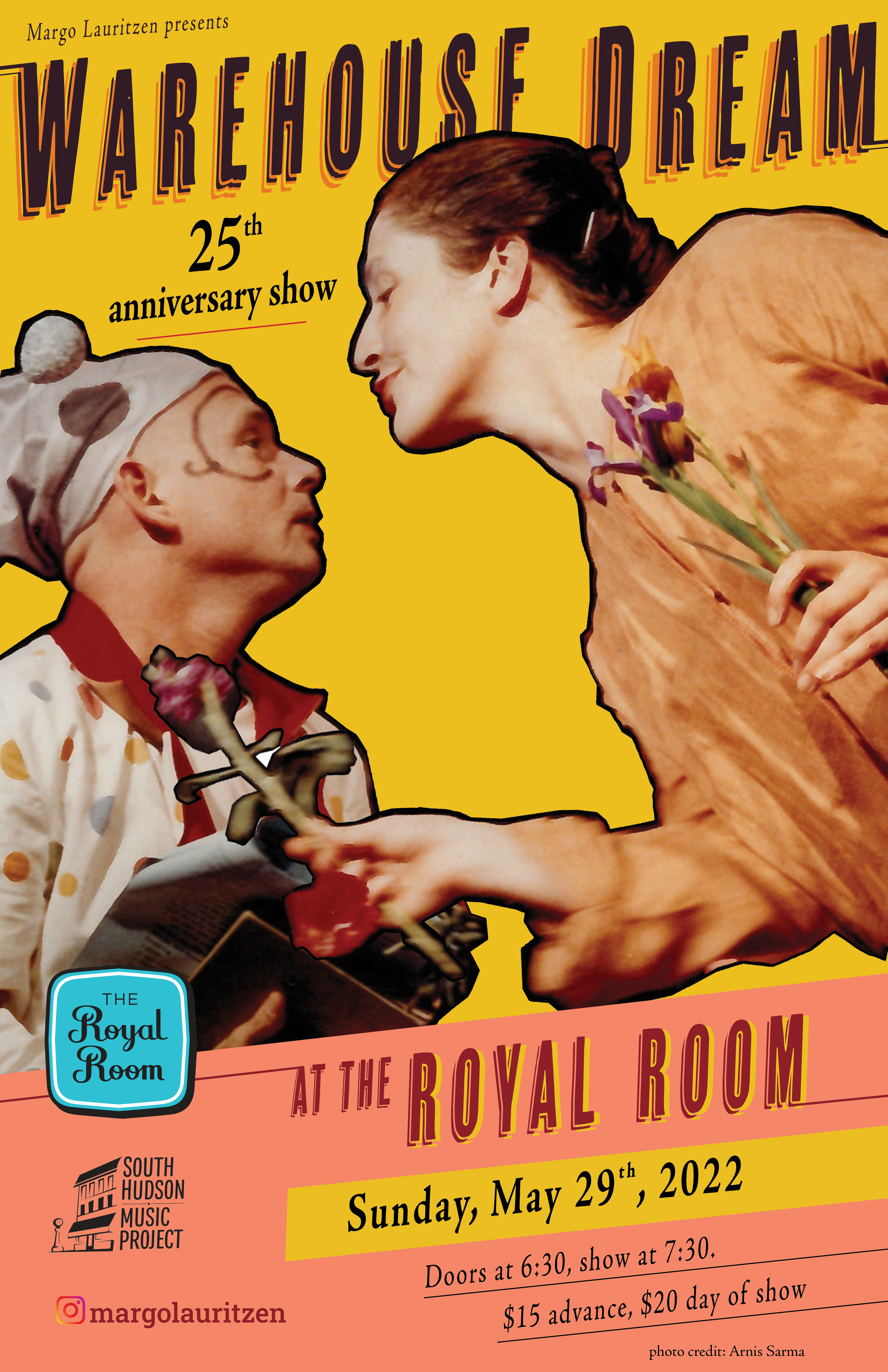 Doors: 6:30pm
Tickets: $15 advance, $20 doors
COVID PROTOCOLS: All our staff are fully vaccinated, and we ask that our patrons be vaccinated as well. Our staff will be masked, and we encourage our audience to wear masks as much as possible.
Advance tickets can only be purchased online-we do not sell advance tickets at the venue. Refunds are not available within 48 hours of the event. Tickets do not guarantee seating during shows at the Royal Room. Seating is first come first served. The Royal Room is All Ages until 10pm.
A Warehouse Dream, or the inner workings of clocks, trains and creative machines was a runaway sensation, playing to crowds in the pre-Nisqually earthquake Seattle of the Kingdome and the Viaduct, back when art studios were affordable and filled on first Thursdays, when word of mouth sold tickets and darkrooms were where you still developed film. Warehouse Dream, a musical about life in a Sodo loft, was staged in that loft, up 6 double flights of stairs (no working elevator) in a gallery of photographic clocks, a funhouse of miniature doors with a giant cuckoo clock, a (literal) house band, and two dueling characters just popped out of a time machine from the turmoil of the 1920's. Warehouse Dream opened on May 29, 1997 and, after an extended run, a sold-out CD release at the OK Hotel, and a revival in 2017….. 25 years later, the original cast returns to reenter the time machine (to realign the clock?) having traveled strangely far into the future.
Margo Lauritzen is a Seattle composer, playwright, poet and teacher. Her songs spring from her child brain – pensive & playful. Her 1997 musical A Warehouse Dream, set in an Sodo loft, was a runaway hit, bolstered by a vibrant artistic community.  From 1998-2003 she explored the characters Marge, Jean & Snake through solo performance and collaboration. She recorded the pop song cycles Chronicles of Margo (2006), pipi and Margo go to the graveyard (2007) and Heart Improvement (2013). Her preschool day job led to three original Kid Operas: The Grouchy Guy(2010), Story of Max (from Where the Wild Things Are, 2014) and No, Rosie! (2015). In 2020 she produced an A-Z song cycle celebrating science, She is a Scientist. These days, Margo composes and performs with her electro pop duo, Margo Adrift.