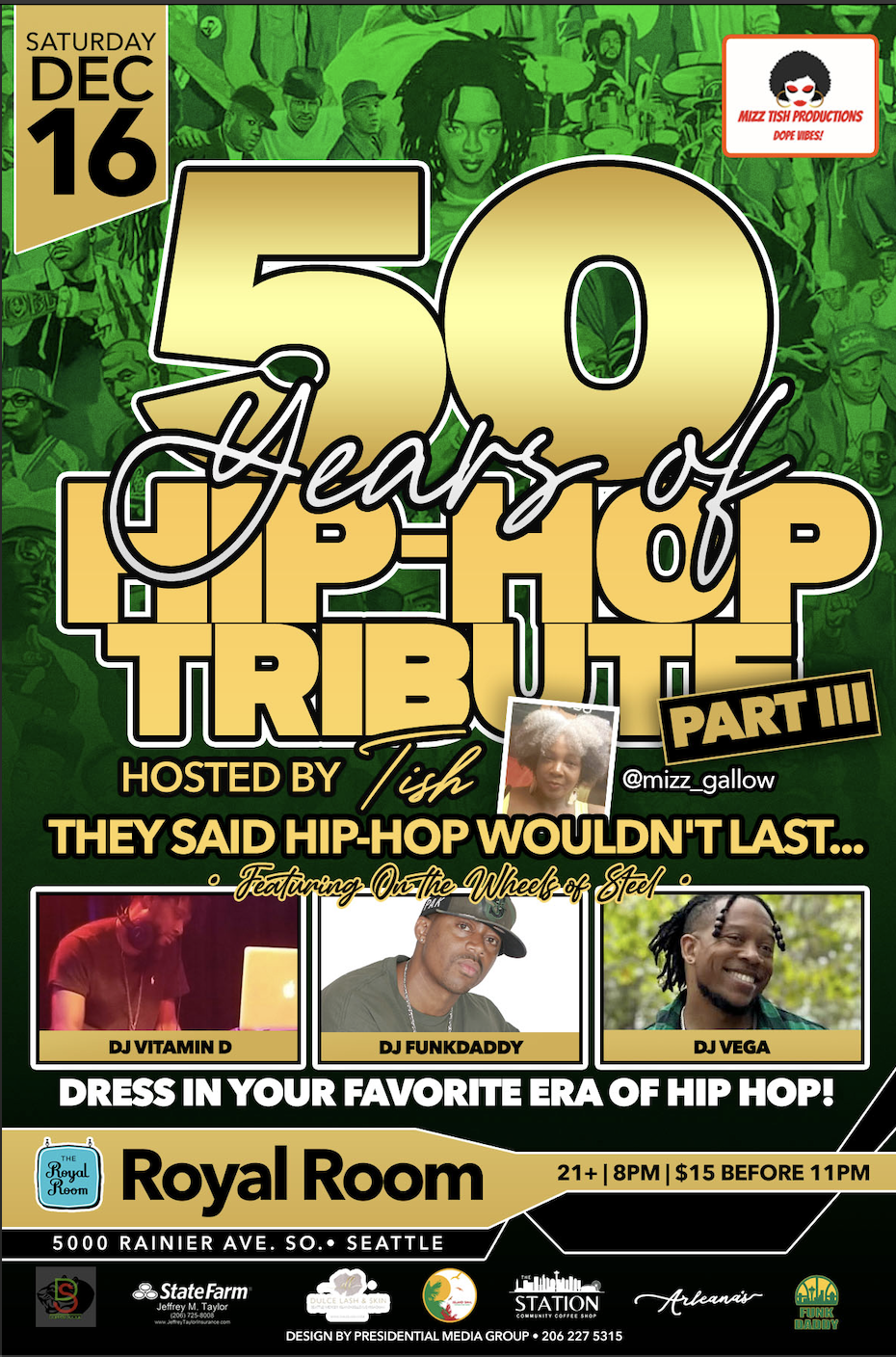 50 Years of Hip-Hop Tribute
128
128 people viewed this event.
Saturday, December 16
9pm; Doors open at 8pm
$15 BEFORE 11pm
Are y'all ready for Part III???
This year marks 50 years of HipHop! Many said HipHop wouldn't last after the 90s, but we're STILL here! This is Part 3 of my 50 Years of HipHop Tribute, and my FINAL event of the year! On The Wheels of Steel we have DJs Funk Daddy, Vitamin D, and DJ Vega!
Come dressed in your FAVORITE era of HipHop! Dance battles are welcomed and encouraged!
This is a Mizz Tish Productions event.