When:
April 28, 2020 @ 7:00 pm
2020-04-28T19:00:00-07:00
2020-04-28T19:15:00-07:00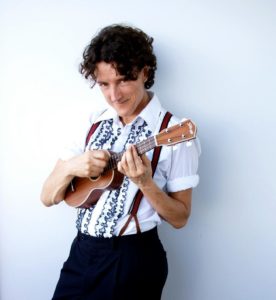 Doors at 6:00pm
Affectionately known as "a band in a body" Zoë plays vintagejazz and world beat grooves on anything from the piano to the spoons! From theUK, she now lives in Provincetown, MA. She's won numerous song-writingaccolades, her songs have appeared on TV commercials, in films, on Broadway,she's written 2 musicals, leads a 1920's Prohibition era dance band, she hasplayed at numerous music festivals, on Olivia cruises and takes her show toPuerto Vallarta, Mexico every winter. As much known for her storytelling as forher songs Zoe was signed to Wildflower records, Judy Collins' record label andtoured with Judy, Nanci Griffiths, Richie Havens and most recently the IndigoGirls.
Featuring: Kate Wolf- bass; Pam Barger- drums; Barb Marino- sax and some more surprise guests!
To guarantee a good seat, please make your dinner reservation through our reservations page on our website.
No cover – the musicians are compensated by your donations.